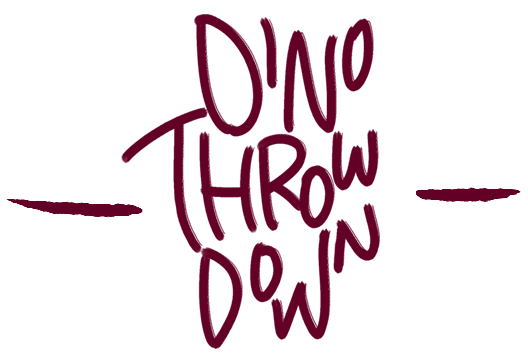 Dino Throwdown
A downloadable game for Windows
-- This is a student project --
Dino Throwdown is a fast paced arena brawler where up to 4 players battle in local multiplayer to be the last dino standing!
Be sure to watch out as players who are out of the arena can force themselves back in...
Gameplay features
Choose between 4 dinos and 4 colours to make your own individual dino!
Use powerups in creative ways to gain the upper hand!
Use the Last Stand Crane to snatch and swap with your opponents, and gain a second wind!
Watch your friends get thrown off the face of the planet thanks to the Wrecking Ball!
Find the easter egg that changes the way the game plays entirely. Hint: Input a certain 'code' during gameplay...
**Highly recommended to have xbox controllers to play**
**Two player minimum**
Install instructions
Download the .zip and extract where you like. Open the folder and double click the exe. Have fun!